Fire Prevention
As the weather cools down outside, we begin to crank up the heat inside. We get the fireplace going, light candles, and most importantly, turn on our heating systems. You've probably been doing this your whole life, but have you been following the proper safety protocols? If not, your home and your family could be at risk. Avoid being victim to one of the 350,000 home fires that occur each year by following these fire prevention safety tips.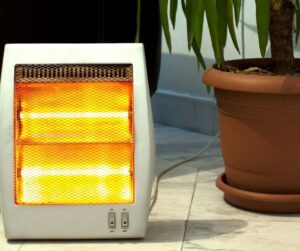 Space Heater
Do not leave a space heater unattended, and unplug it before leaving the room or your house.

NEVER connect a space heater to an extension cord.

If the heater has a damaged cord or plug, do not use it.

Ensure there is at least 3 feet of clearance from objects around the space heater.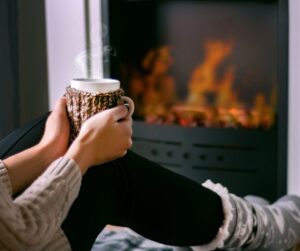 Fireplace
Regularly clean and inspect your chimney. 

Ensure there is at least 3 feet of clearance from objects around the fireplace.

Always use a screen to block loose embers and sparks from escaping the fireplace.

Never use flammable liquids to ignite the fire.

Never leave the fire unattended.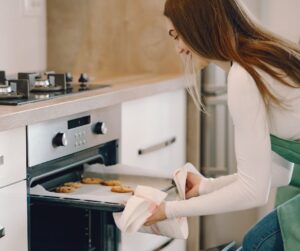 Oven
NEVER use your oven to heat your home.

Keep the oven clean before cooking in it.

If you smell gas coming from the oven, open a window and contact a professional.

NEVER use your oven for storage.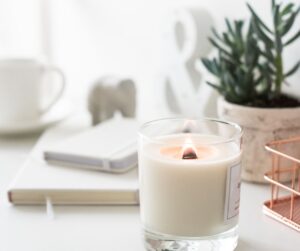 Candles
Do not leave burning candles unattended. 

Keep candles at least 12 inches from anything that can burn.

Blow out candles when you leave a room.

Keep candles in sturdy candle holders and locations.

Do not use candles during power outages.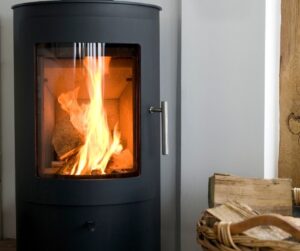 Heating Equipment Safety Tips
When installing a wood burning stove, have a professional do the work and be sure to follow the manufacturer's installation instructions. Be sure to vent any fuel burning equipment outside to avoid carbon monoxide poisoning and keep plenty of clearance around the stove.

When installing stationary central heating equipment, have a licensed professional from

Barrett Heating & Cooling

do the work. We're trained on installation methods for local codes and will ensure your system is installed properly for the comfort of your home and the safety of your family.

Get a

maintenance plan

for your HVAC system. Our maintenance plans make sure your system runs smoothly throughout every season and ensures increased efficiency and prolonged system life to save you money.

Smell gas? Turn off the appliance immediately and evacuate. Call the fire department or your local gas company for the next steps.

Install smoke and carbon monoxide detectors throughout your home. Regularly test your alarms to ensure they're working properly.
Learn More
If you have any questions about home heating, contact us! Barrett Heating & Cooling is a trusted American Standard Heating & Air Conditioning Customer Care Dealer in Prattville, AL. Our professional staff can answer any questions you might have, and make recommendations as to which system will work best for your individual situation.
You may call us at (334) 365-2011 or email us at info@barrettcooling.com. Be sure to find us on Facebook and Instagram.